ABC News reported that a missing five-year-old Queensland child was found "petrified" and banging on the doors of a school bus almost five hours after she should have returned home from her first day back at school.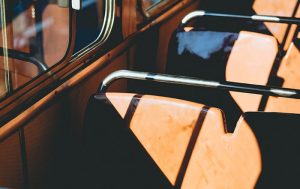 It was the first day back at school for the 5-year old girl who had successfully caught the school bus for prep the year before. The child, who had fallen asleep during the journey and not been seen by the driver, was eventually found by a bus company employee after "hundreds" of people had been involved in an hours-long search. The bus driver had not noticed the child had not alighted at the designated stop and was still on the bus after it had been returned to the depot.
A senior detective from the Logan District Child Protection and Investigation Unit expressed concerns to the ABC about how the incident had been allowed to occur.
According to the ABC, Queensland Premier Annastacia Palaszczuk commented that bus companies needed to ensure its vehicles were empty before going to the depot. The Premier was reported as saying: "We will be making sure that the Department of Transport writes to all bus companies, reminding them of that obligation to do that sweep at the end of the run. There are also some issues about how many students were supposed to be collected."
Empathising with parents involved in such situations, and underlining bus company accountability, Ms Palaszcuk reportedly said: "I think it would have been a horrific few hours for the parents not knowing what happened to their daughter, thankfully she has been found safe… I hope the bus company will do a review about how that happened and ensure that it definitely does not happen again."
The new RollCall system would have prevented this incident from occurring according to Dean Langenberg, co-founder and director of RollCall Safety Solutions. "Schools and bus companies now using RollCall can ensure that students are boarding the correct buses and alighting at designated bus stops exactly as planned," Mr Langenberg said in response to the ABC report on the missing Queensland child. "Parents can watch their child's school bus journeys on a map in real-time. If any child's journey deviates from the scheduled route or timetable, an alert is immediately sent to the parent, the school, and the bus company."
"With RollCall now available in every Australian state, there can be no reason why any bus company would not be able to assure parents and schools of their duty-of-care for school students on bus journeys – not just for daily commutes, but also sporting transfers and excursions," said Mr Langenberg.
Real the full story at ABC News online here.