Benefits for bus companies
No worries about school bus route services
Are bus drivers wasting time and sometimes stressed over daily school journeys, sporting events, and excursions? Has there ever been an incident such as a child getting on the wrong bus, alighting at the wrong stop, or failing to get on a bus? An excursion returning late while concerned parents waited? With RollCall – parents, schools, and the bus company have awareness of individual children in transit. Track journeys in real-time. Receive real-time email alerts about variations or deviations in journeys or passengers. Schools and bus companies that use RollCall are delivering the peace-of-mind over school kids in transit that parents expect and demand.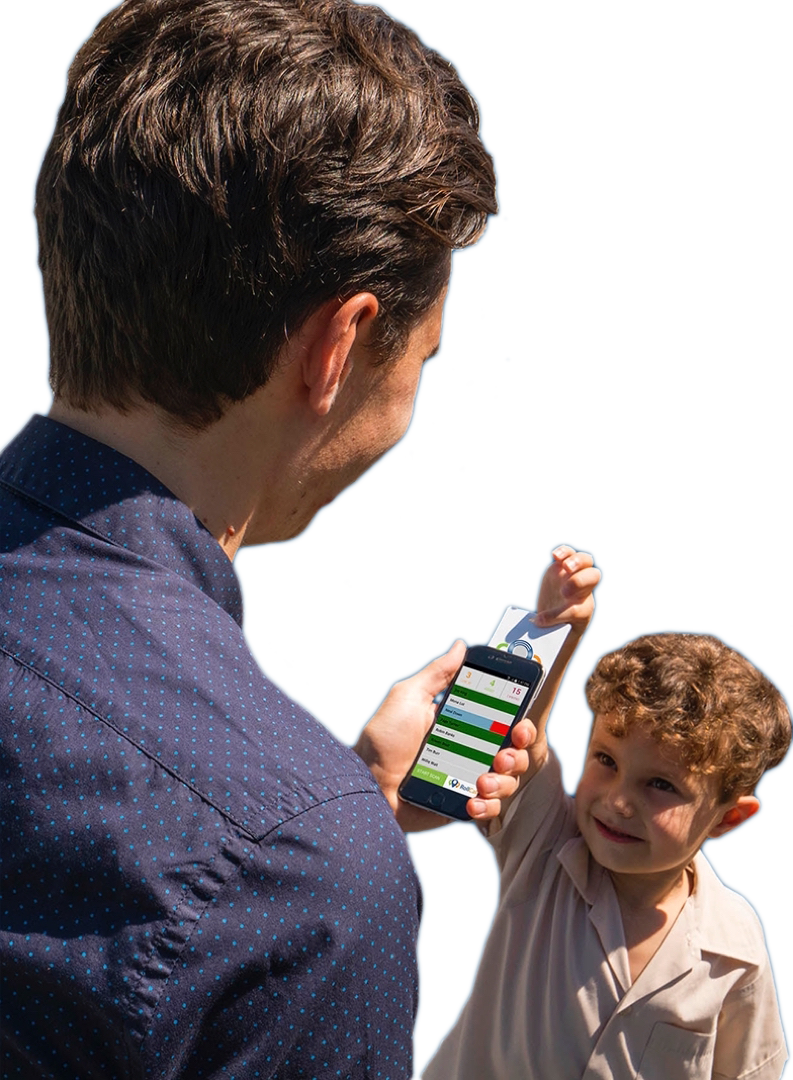 How it works
Real-time dashboard, hands-free scanning, alerts
RollCall brings together state-of-the-art travel smart-tag technology with advanced bus/device-tracking to give schools, parents, and the bus company full visibility of students travelling on school buses when devices are logged on.
Kids tap-on, tap-off the bus or enabled RollCall device
RollCall devices transfer between buses within seconds
In-cabin app is easy and intuitive for drivers to use
Know which bus and bus stop each student is allocated to
Know which bus each student is actually travelling on
Know when and where each child has gotten on/off buses
Track bus journeys in real-time on an easy-to-read map
Route-by-route parent messaging system
Alerts to ensure drivers are aware of student discrepencies
Secure data – secure restricted user-access authorisations
What bus companies are saying
Bus companies all over Australia are talking about the many benefits of RollCall for school student travel monitoring

"I would recommend RollCall as the only system that can provide monitoring for the bus provider along with real-time data on the movement of each individual student. As a professional 'people transport' consultant, I believe all schools using school bus services should look at RollCall."
Packaged pricing makes RollCall accessible now
RollCall is made easily-available to bus companies of all sizes, in the interests of child safety
Getting started is easy
Low-cost options for implementing RollCall
It's easy for bus companies and schools to start using RollCall. You can download this brochure for more information. If the school gets in touch with us we can quickly get the ball rolling with a demo and affordable pricing plans. Once the decision is made, RollCall is usually up-and-running within a few weeks.