The 10-year-old girl from Maddington, a suburb of Perth WA, was found safe and well the NEXT DAY after last being seen "getting the school bus" on Monday 11 June 2018 at 3pm, as reported by the Daily Mail. The child, reportedly dressed in her school uniform, had been missing for 18 hours. The search for the child was described as "frantic" and police appealed to the public for information.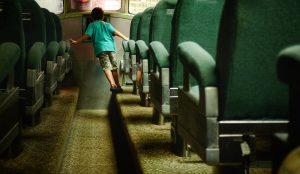 Although the reason for the child's disappearance and her whereabouts between the last sighting and safe return were among the details not publicised, the circumstances of the situation highlight the need for safe real-time monitoring of school children on bus transport, according to the managing director of the Australian technology company, RollCall.
"With RollCall, you're not relying on eyewitness accounts to determine which child might have boarded which school bus," said Dean Langenberg, one of the driving forces behind the development of the RollCall school transport monitoring system, launched in early 2018. "Children simply tap-on, tap-off for their school bus journeys using smart-tags that are specifically designed for kids, so they're less likely to get lost or damaged. Teachers don't need to call names or do headcounts."
Mr Langenberg said the report of the incident at Maddington, and the ensuing investigative activities, would have been very different if the child's school, and the bus company, used RollCall to manage duty-of-care for children coming and going on school buses.
"With RollCall, if this child had been meant to board a particular bus at 3pm that afternoon and didn't actually get on the bus, everyone would have been alerted – the school, bus driver, bus company, the child's parents or caregiver," Mr Langenberg said.
"On the other hand, if the child had caught the correct bus, the parent or caregiver who was waiting for the child could have tracked the journey on a map in real-time with RollCall. If the child got off the bus at any stop other than the one intended, again everyone concerned would receive an immediate alert. With RollCall, it would have been virtually impossible for any opportunity to have existed for the child in Perth to have gone missing in such circumstances."