Funny how things work out
This week I had an accident with my car. I backed into a truck and damaged the back of the car. Just enough damage that every time I look at it I curse myself for being so absent minded, I swear the truck was not there when I got into my car!
Today I dropped in at my local Panel Shop to get the repair quoted. I spoke to the owner, lovely guy who took all my details and then asked me what RollCall was? (I was wearing my company jacket).
I proceeded to tell him about how we managed school bus systems for schools Australia wide. I said to him, while we made managing buses more efficient for schools, we were now very focused on delivering better welfare outcomes for the students who travelled on our networks.
One example I gave was our live in-cabin safety alert that notified the school bus driver if a student was boarding the incorrect bus. Not only that, the system also notifies the bus driver which number bus the student should be getting on.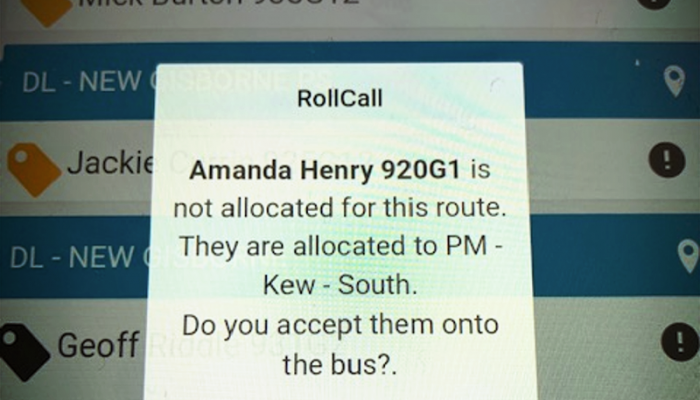 My new 58-year-old friend then proceeded to tell me that he was not scared of heights or any other common phobia BUT he was terrified of bus travel. Why on earth I asked?
Because when he was a child living in country Victoria, he boarded the wrong bus home one afternoon. It turned into a traumatic experience and to this day he has very bad memories of the event.
So, when schools tell us that since they introduced Rollcall and the in-cabin safety alert feature is switched on, they have never had a child go home on the wrong bus all our hard work seems worth it!